Ways of communication
PALLANDT GmbH Steuerberatungsgesellschaft works with you in all classical and modern ways of communication. These are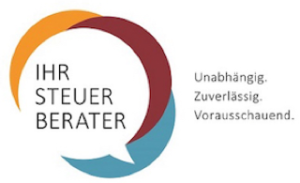 Phone consulting
Video conferencing
Meetings at the customer's or in our own office
Document transfer from the shuttle folder
Information exchange via e-mail
Digital collaboration
Especially for entrepreneurs as well as partnerships and corporations we recommend the possibilities of digitalization by using the flexible cloud solution DATEV Unternehmen Online which creates individual possibilities of cooperation between tax adviser and client.
Easy data exchange between tax accountants and entrepreneurs
Pay quickly and securely with automated payment media
Compliance with legal "Principles for the proper management and storage of books, records and documents in electronic form, as well as data access" (GoBD)
Revision secure uneditable archiving of all types of documents
Maximum security through two-factor authentication
The key to this system solution is digital exchange. Companies scan receipts and transfer them to the DATEV data center. There, the digitized documents and documents are centrally available to the company and the tax consultant. The tax advisor transfers relevant booking information directly into the record via automatic document recognition tool.
Entrepreneurs receive with DATEV Unternehmen online a system for the entire commercial process and for the human resources administration.